NYC Community Gardens

"Luis Aragon saw 'le jardin' as the manifestation of the bizarre, imaginative side of man: his spirit. The images of gardens hidden in the heart of the contemporary metropolis, urban cultivated plots, community gardens, reveal the spirit of a heterogeneous community, in which we can read its history, life, trials and tribulations; the community's existence in the city and resulting worldview."
–Massimo Venturi Ferriolo

Existing alongside the city's renowned botanical gardens and public parks, the Community gardens of the Lower East Side represent a network of minor, non-institutional landscapes, which continue to thrive despite development pressure and gentrification.

In the wake of the political and environmental movements of the late 1970's, many gardens on the Lower East Side were created from vacant urban lots. The majority of these 'GreenThumb' subsidized gardens are located in economically disadvantaged community planning districts that receive federal financial support. Active garden sites create a stable force in the community and serve as anchors for other re-development initiatives.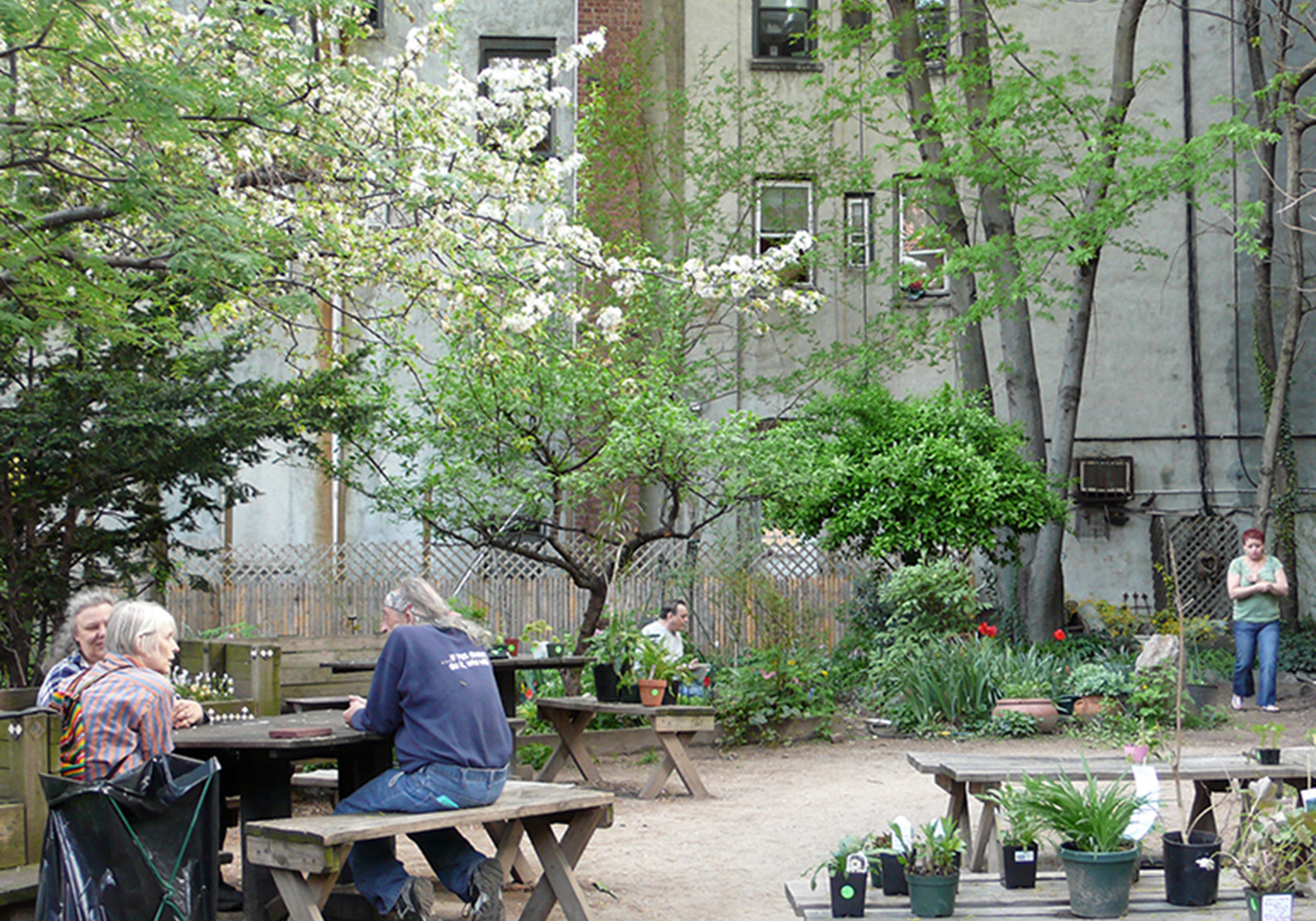 Urban gardens mitigate the effects of noise and atmospheric pollution, also allowing city dwellers the opportunity to grow their own produce. For city dwellers without a backyard to call their own, access to clean & safe green spaces enhances their quality of life. As large as an entire city block or as small as a flowerbed, the Community gardens of the Lower East Side are microcosms – self-contained landscapes removed from the chaos and gritty reality of the city streets.
Project type: Photography, Video Installation
'Power of Place' Exhibit at Harbourfront Centre, Toronto
Curated by John Ota
Project role: Exhibiting artist - research, photography, video
Team: Natalie Cheng, special thanks to Savannah Lamal (Editing)
& Heather Dubbeldam OAA (Harbourfront Center Exhibition photos)
Projects
Next︎