Eagle Rock Duplex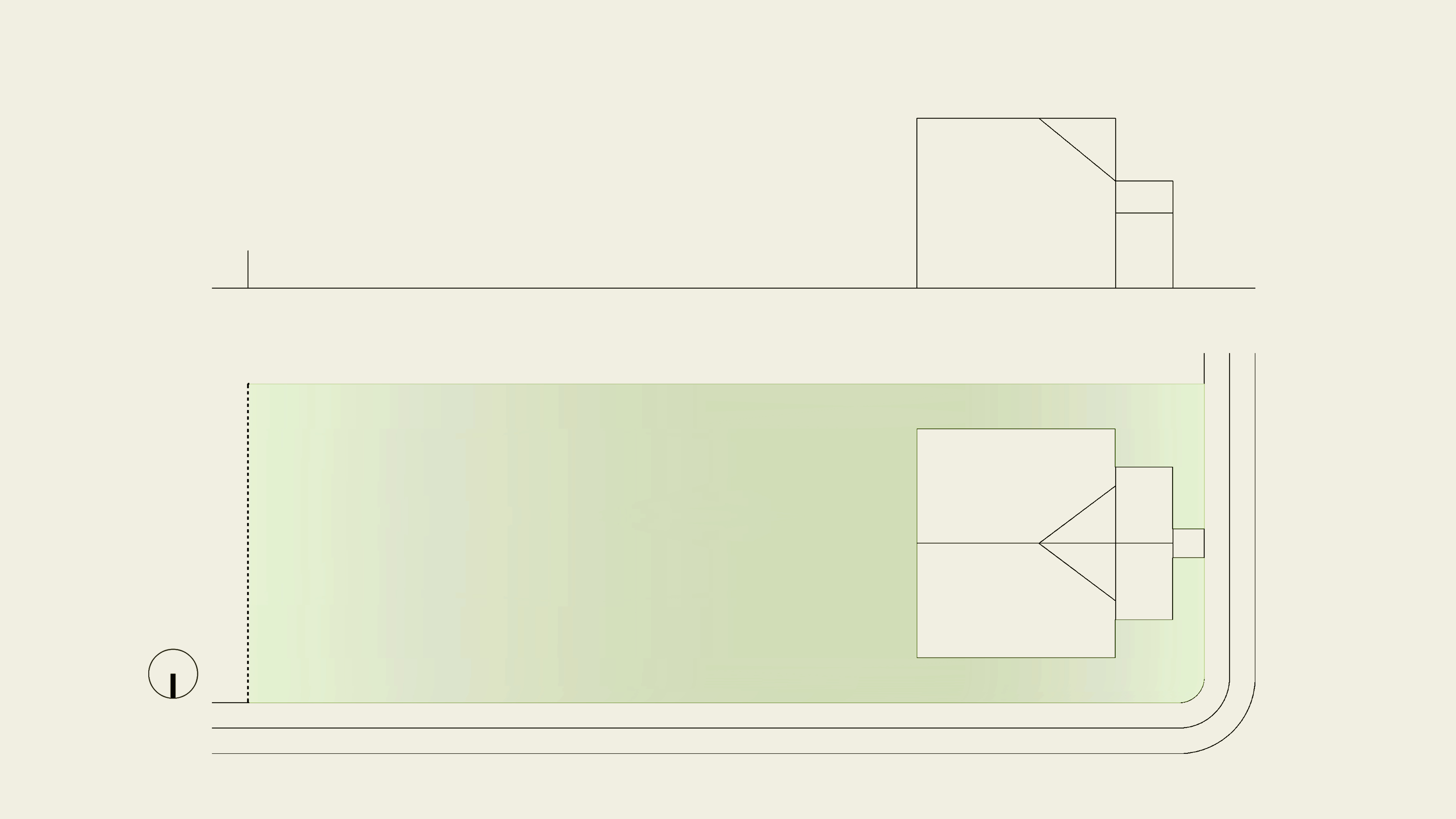 Eagle Rock is an eclectic neighborhood northeast of Downtown Los Angeles, located between the cities of Glendale and Pasadena, abutting the San Rafael Hills. Eagle Rock is named after a large rock whose shadow resembles an eagle with its wings outstretched.

Inspired by Horatio West Court in Santa Monica (Irving Gill Architect, 1919), the massing blends in with single family homes in the neighborhood while maintaining distinct sidewalk accessible entrances to the units. 2 interlocking L-shaped units combine to create a central courtyard void for light + air. Strategically designed, the elevations and entrance configurations of this 2000 SF live-work duplex allow for a cohesive architectural composition when 2 duplexes are mirrored along a central exterior circulation spine, resulting in a unified 4 unit configuration on a typical 50'x150' lot. Due to the home's siting on a quiet and secure cul-de-sac, street parking (uncommon in LA) is proposed to free up square footage on the lot for domestic habitation.



Inspired by Le Corbusier, Luis Barragán and Jorge Pardo, the interaction of color, together with the Southern California light, shape the identity of each duplex unit and adds character to the interior spaces.




The central courtyard allows for passive ventilation while optimizing the daylighting of interior spaces. Additional outdoor features include a shallow pool for rainwater collection, a rooftop garden for produce cultivation, roof mounted solar panels, and a terrace next to the courtyard for children's play, group socializing, and outdoor dining.

A vertical stack effect is achieved through the positioning of the central courtyard and operable skylights, and reduces seasonal reliance on Air Conditioning. The continuous grid ceiling system conceals a robust MEP duct system that delivers a high rate of indoor air exchange. Air curtains above the operable windows allow for an environmentally conscious and seamless indoor-outdoor lifestyle.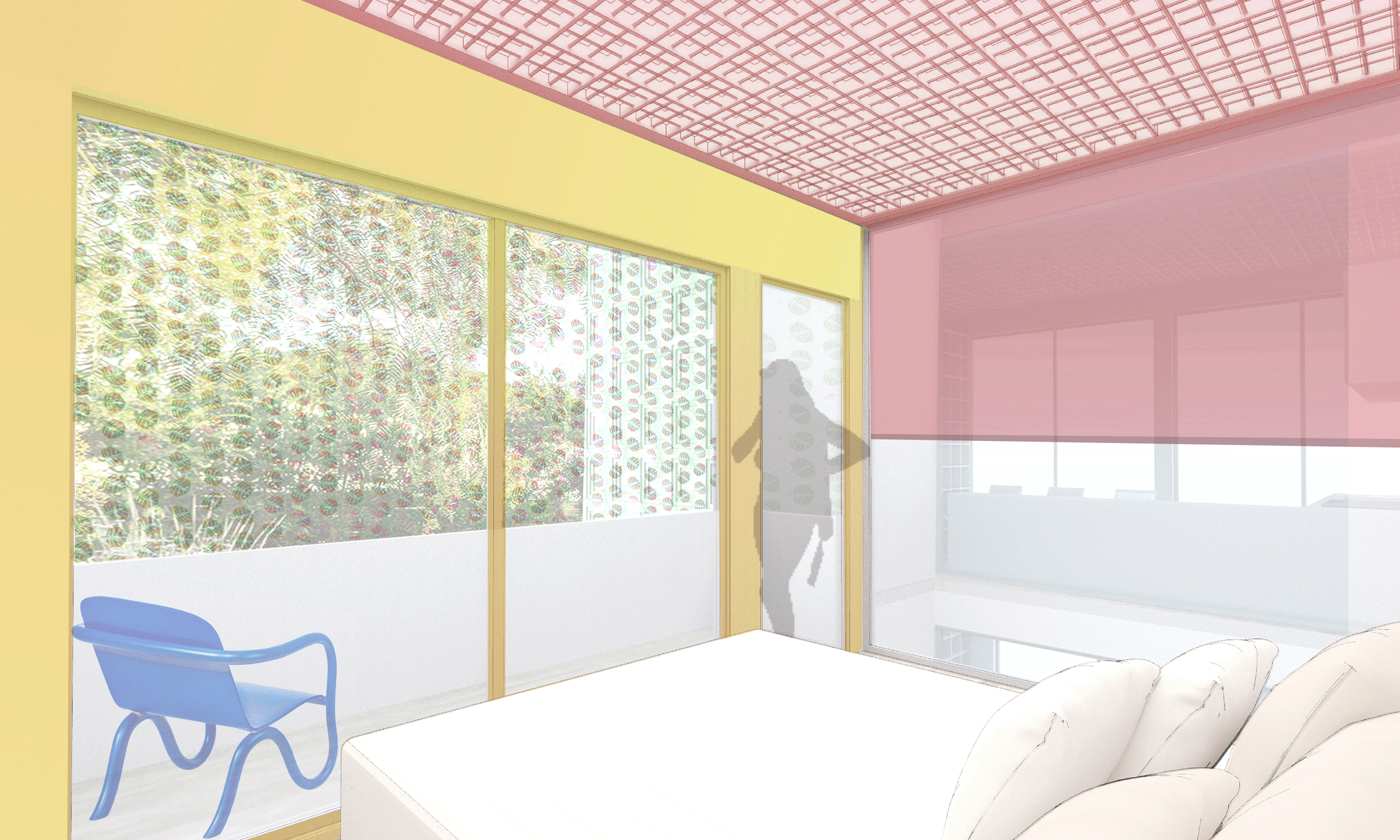 The pandemic is a catalyst for many families to reconsider intergenerational living for economic, pragmatic, and social reasons. To modernize intergenerational living, unit separations around a central courtyard and optional ADA accommodations allow 2 or 3 generations of a family to co-exist with appropriate levels of privacy and comfort.

Another inspiration is the German Baugruppe ("Building Group") model, whereby a collective of friends or like-minded individuals pool design ideas and financial resources to build custom multi-household dwellings in otherwise cost prohibitive urban centers. In favor of the sustainable self-made city over profit-driven or speculative housing development, the Baugruppe highlights the potential for Architects to assume multiple roles as Developer, Designer, End Occupant and possibly Landlord.

New housing models containing integrated flexible workspaces with adequate physical and acoustic separation are required due to shifts in the way we work post-pandemic. Within the City of Los Angeles, minor zoning and land use reforms could factor in these new live-work spatial divisions and facilitate their tax implications. This new housing model anticipates mixed-used zoning + land use reforms over the next decade, while promoting low rise urban densification on subdivided or underutilized lots.
The flexible framework allows the occupants to re-order various spatial functions to suit evolving household sizes and needs over time, and adapt to unforeseen external forces along with generational and societal shifts.
Compared to high-rise development, low-rise housing has more streamlined municipal approvals and shorter construction timelines. As a result, customized low-rise multi-unit housing developments can adapt with more agility to suit rapidly evolving societal, economic, and environmental conditions.
Project type: Duplex w/ Home Office or Guest Unit
Project role: Concept design lead, Architectural + Interior design
Team: Natalie Cheng RA, Xinglu Zhu, Ivan Pazos / dox 3d